Posted in: General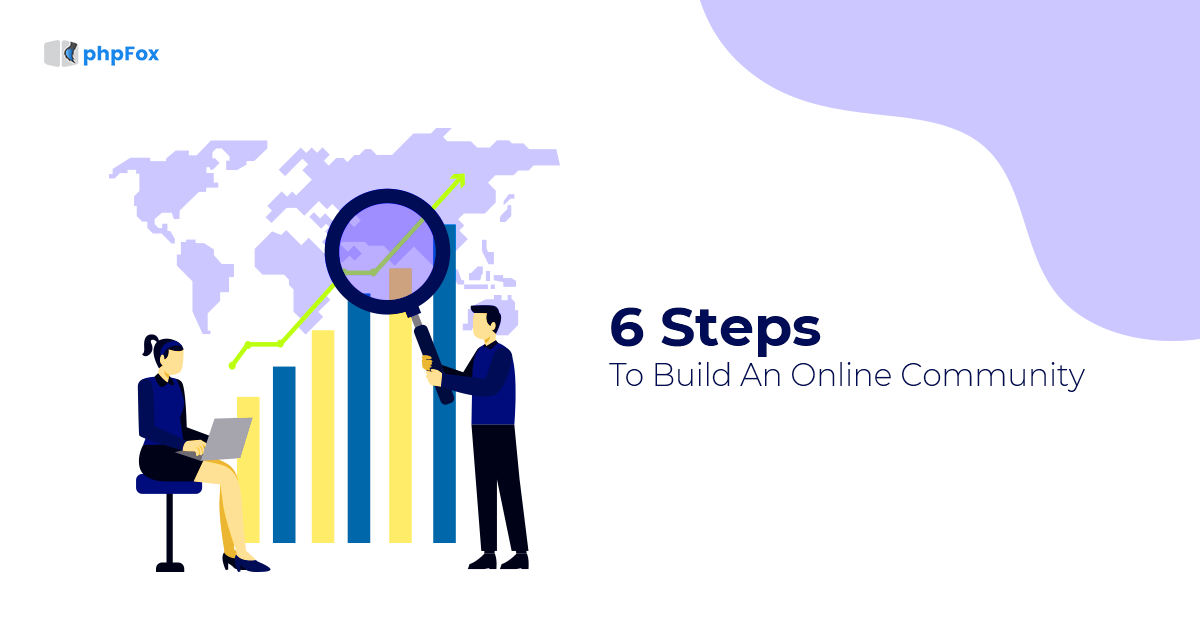 The online customer community has rapidly grown in recent years due to the considerable development of technology and it is really necessary to build an online community for your business.
In our latest article, we have discussed how the customer community benefits businesses. In case you have not gone through it yet, check here for your information. And then, when you are clearly aware of the importance of the online customer community, you might get curious about how to build it. In this article, we will talk about 6 steps to build an online community.
Determine your community's stakeholders
It's really important to organize your community the way you do with your business. In this community, you need to have your team members dedicated to specific responsibility. Furthermore, It will take even more effort to manage your community when it gets bigger. Therefore, choosing the right people with their right mission for the community will help you much on your way to engage the customer.
Identify the objectives and goals for your community
This is one of the first steps in creating an online community. Make sure you have clear objectives and goals for it or else people will have no idea why they should join yours. To put it differently, you should let the customers get the value your community can bring and what experience they can get.
Choose an online community platform
Before deciding what platform to build a community, define its size. There are a lot of platforms out there to create your ideal community which are divided into 2 types:
Free platforms
Many social networking platforms are being served for free where you and your community members can register to a free account and join.
Owned platforms
What if you want to customize your community with specific features that free platforms do not provide? In this case, you need to own a website where only your customers can own accounts to log in. You can consider choosing a platform which can be easy to customize as your requirements. phpFox is one of your choices. This platform includes many interesting built-in features and it also provides the customization service.
Make the rules for your community
Every organization has its rules and regulations to control the operation. In other words, It's is necessary to create rules in order to manage your community. This makes all parts work in a consistent way and brings good experience to your community's customers.
Set your community up
After well understanding the chosen platform, it's time to start building the online customer community.
Create the categories
Go over the registration process
Control the spams
Brand your community
Test over and over again
Promote your community
Everything is set up and now it's time to attract people to join. You need to promote your community for increasing its awareness. In particular, show people how to be a member of your community why they should join it. Do not forget to let them know the value and benefits they can get. Certainly, this is also one of the important parts of your marketing strategy.
For conclude, a vibrant online community is a tangible asset to any organization. Businesses should create a generation of content that interacts with the people and in effect make the brand more competitive beyond that.
Start building your Online Community today with phpFox, you get a free consultation and optimal package offering while setting up, professional maintenance service and long-term cooperation from our experts of technical, marketings and social. Please feel free to contact us for further discussion or drop us a message to hello@phpfox.com
Also from this author
New study finds students at most risk may be those least well served by learning outside the classroom.
Alligator Lodge - Mount Remarkable National Park
The rumors finally made their way to Cruise himself who confirmed: The butt is real.
Related Blogs
We are really happy that you are interested in phpFox. Thanks for choosing us as your partner. We always keep trying our best to make phpFox great. We want to hear from you. And, we value your feedback with interesting reward. Let's take phpFox survey and save big! We would really appreciate If you could help complete this survey, all the information collected will be valuable reviews and feedback for further enhancement of phpFox. There are two different surveys along with rewards for curren...